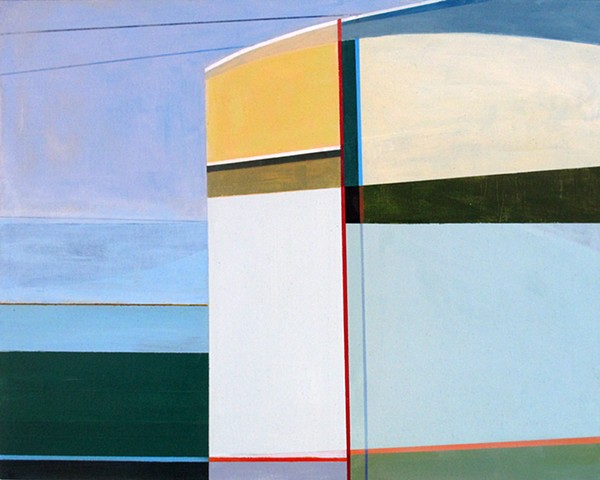 I am inspired by the industrial landscapes of Brooklyn, Queens and Newark, N.J. The bold shapes and graphic lines in the urban expanse of warehouses, strip malls, bridges and highways intrigue and excite me.
I find myself drawn to the incredibly subtle and beautiful tones of color that are present in these landscapes. The shifting colors of a crumbling brick wall, slab of concrete, steel siding or grey sky and their inter-juxtapositions are a continual source of inspiration.
Compositionally my paintings are abstract interpretations of what I see. I distill the complexity of the reality into a series of shapes, angles, light and shadow. I am excited to see and celebrate beauty in the bleak and mundane.
Paradoxically, I believe there is a feeling of quiet and calm about my paintings which stands in stark contrast to the graphic structures and noise of the reality of the source material. The environments I depict are 100% manmade, yet are ironically devoid of any human touch or empathy with the landscape in which they exist, and which they dominate.